INDUSTRIALHERITAGEIRELAND.INFO/CANALS
---
BRIDGE TO NOWHERE
Regular readers of this site will know that I am opposed to the "restoration" of the Ulster Canal on heritage and economic grounds - my argument on the former being that what is proposed is not restoration of the canal but wholesale demolition to allow a new canal to be built. As such, I make the point that as it is a new canal, build it elsewhere (subject to the proposal passing economic tests, which it doesn't).
A few years ago when the Monaghan Town bypass was being built, the NRA included a road bridge over the derelict Ulster Canal built wide enough for the modern supercruiser with a towpath underneath. Hooray went the advocates of fleecing the Irish taxpayer for the cost of the New Ulster Canal. This proves that the canal is on the agenda and will be reopened.
To discount this opinion, I introduce to you two further bridges to nowhere (albeit of a railway nature) - interestingly, both also in Ulster.
Derrybeg, near Newry, Co. Armagh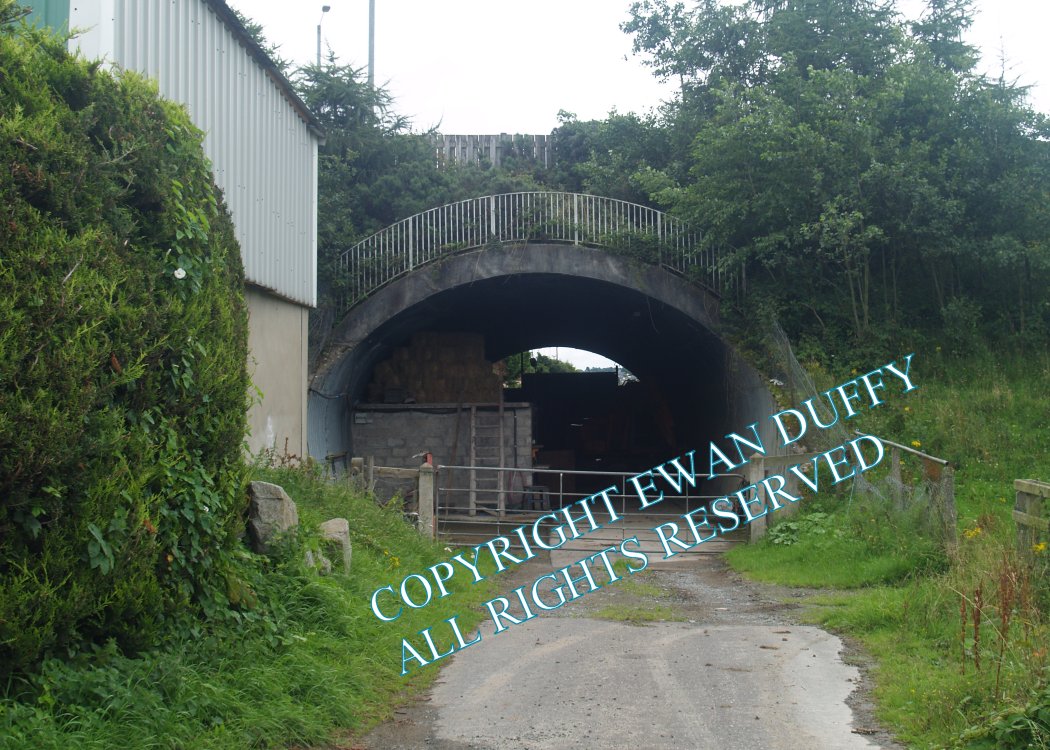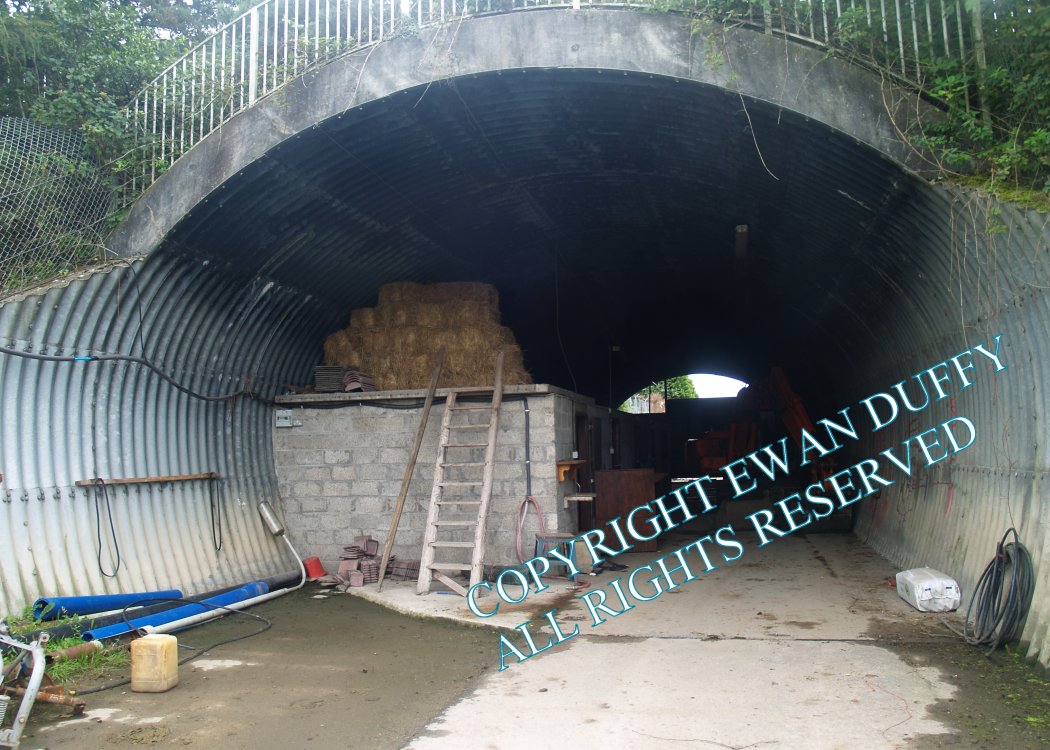 When a new road was being built in Newry, someone in the appropriate department had the foresight to include an ARMCO tunnel over the trackbed of the former Newry and Armagh railway line which closed in 1965 - on the basis that the trackbed would allow a future railway station to be built in Newry town (as opposed to the present situation whereby Newry's station is on the Dublin Belfast line to the west of the town proper).
Roll on the 21st century and the peace process and the upgrading of the road between Dublin and Belfast. The Newry bypass severs the alignment of the Newry to Goraghwood line (the latter being the point at which the line connected to the Dublin to Belfast line). The ARMCO tunnel is now used as a stable for horses.
Railway Tunnel, Keady Co. Armagh
The tunnel at Keady is not, as the uninitiated might expect, on the railway line from Castleblayney to Armagh, but is in fact under it. There was, in the last decade of the 19th Century and first decade of the 20th, a proposal to build an east - west narrow gauge line. In its final form, this took the form of a proposed line from Greenore, Co. Louth to Clifden, Co. Galway. It was never built. However, as this folly proposal was being advocated at the same time as the line from Castleblayney to Armagh was authorised and built, a tunnel was provided under the latter at the south end of Keady station. It remains to this day - never having seen a train run through it. Part of the tunnel (beyond the wall in the photo) is used as a bus garage by Ulsterbus.
---


Last modified: 27th May 2016